Bus travel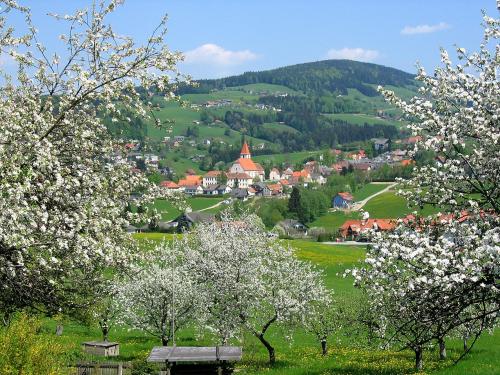 Are you planning a trip to Styria?
We can introduce ourselves as your partner.
Our house, the "Trattnerhof", a three-star seminar and holiday hotel, located about a kilometer outside the center of Semriach and 25 kilometers northeast of Graz, in a quiet environment.
We have 60 cozy rooms, all with shower, toilet, telephone and satellite TV. The majority of it is with a balcony. Through our passenger lift, all rooms are easily accessible.
Breakfast buffet, salad bar and choice of menu complete our offer. We are happy to organize a barbecue or a gala menu for your group.
Parking for cars and buses is available for free next to our house.
We offer our guests an indoor pool, sauna, steam bath, a tennis hall and an archery hall for free use. Solarium and infrared cabin can be used for a fee.
Our 200 square meter winter garden can accommodate up to 150 people and is also ideal for various events and a cozy get-together.
Many interesting destinations in South, East and West Styria are easily accessible from us in a short drive.
We will gladly prepare an interesting offer for you and also organize all tours and appointments.
For further inquiries, we are always happy to help.
Attractions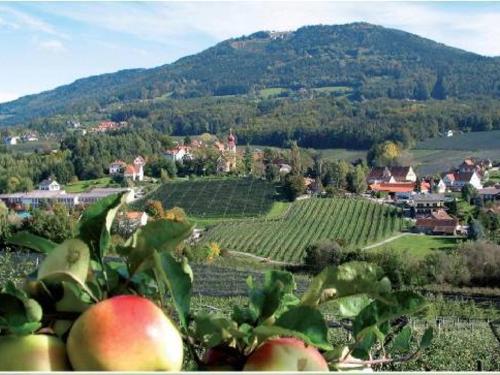 City of Graz
Height = "150" src = "http://www.trattnerhof.at/wp-content/uploads/Urdurm20150x2001-150x150.jpg" width = " 150 "/> The city of Graz has the most beautiful old town in Europe and is" the "capital of culture.
Graz tourism site
Pen pure
Today, the world's oldest Cistercian monastery presents itself primarily as a typical Austrian Baroque monastery, although in recent renovations wonderful finds from the Gothic, Romanesque and Roman periods have come to light.
Pen pure
Open-air museum Stübing
Around 100 historic, rural buildings from all Austrian provinces were built in a magnificent valley in Stübing.
Stübing
South Styrian Wine Route
Who loves the wine and the cosiness has not far to the Styrian wine roads, enjoys the noble wine and as a rarity the Schilcher on top of that.
South Styrian Wine Route
Lipizzan stud Piber
In the federal stud Piber, the four-hundred-year-old knowledge about the rearing and the peculiarity of the training for the Lipizzaners is geared to breed horses with the achievements that have made them world-famous by the Spanish Riding School.
Lipizzan stud Piber
Styrian apple street
The approximately 25-kilometer-long Apfelstraße, which begins near Gleisdorf on the Wechselbundesstraße and extends over five municipalities, is worth a visit. Whether you drive on Apfelstraße at flowering or harvest time, it will always be an experience.
Styrian apple street
Zotter
Also, the Zotter chocolate factory in Riegersburg is worth a sweet trip. Visit the Chocolate Shop Theater, taste the amazing creations and be fascinated by chocolate making.
Zotter Chocolate Manufactory
Climbing park on the Schöckl
Climbing park on the Schöckl
Grim Reaper Deutschfeistritz
For over four centuries, the production of scythes was of great importance in Austrian iron processing. With the restoration and revitalization of the scythe hammer by the "cultural association scythe factory Deutschfeistritz" an industrial monument of a special kind was created.
Grim Reaper Deutschfeistritz
Stollen cheese in Arzberg
The stollen cheese matures in the gallery of the former silver mine in Arzberg. Guided tours can also be combined with the show mine in Arzberg.
Almenland stollen cheese
Green lake in Tragöß
Schöckllandhalle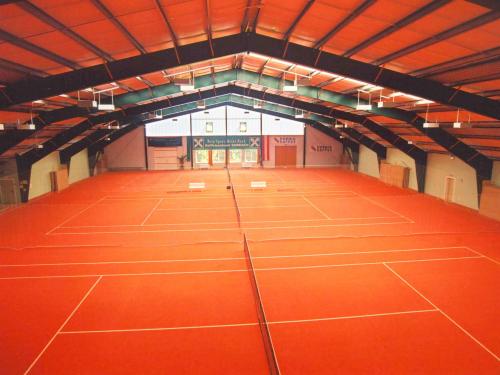 Our Schöckllandhalle has about 2000 square meters and can accommodate about 1500 people.
The hall can be used during the summer months for various events and fairs.
If you would like more information, please contact us.